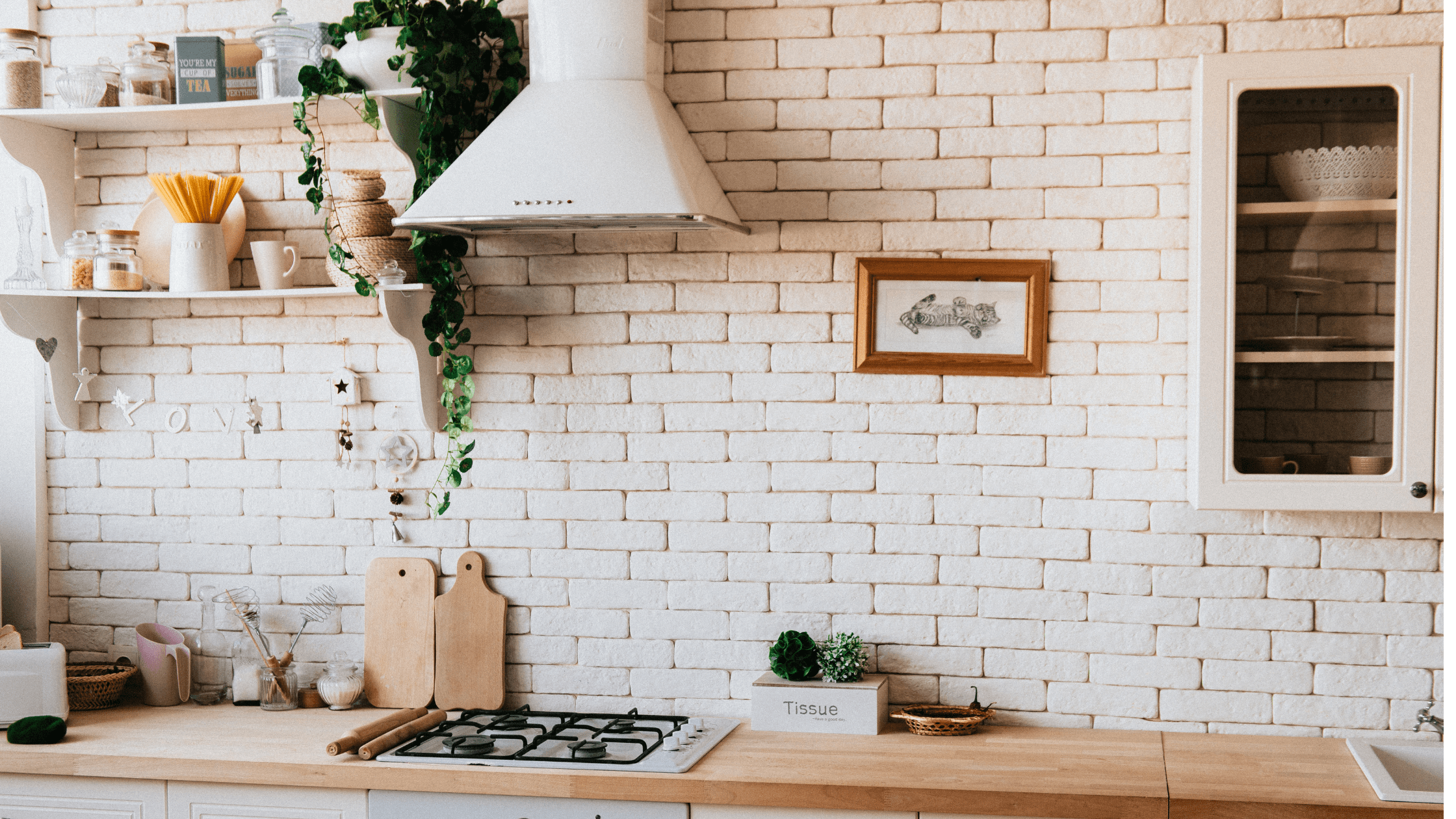 A kitchen is the most crucial and important part of a home. It is also one of those areas that should be kept neat and clean at all times. Any dirt or clutter will surely lead to the growth of insects and rodents. Further, most of the houses these days come with an open kitchen plan. So, if your kitchen is not well-organized and cluttered, your entire living room area is not going to look good.
Apart from the organization and cleanliness, the kitchen design is also an important thing. A perfectly designed kitchen not only beautifies the overall impression of your home; it makes working easier. You can save space and make the best possible use of the same. As per recent studies, women spend more than half of their lives in the kitchen. So, why not upgrade your kitchen with the help of kitchen interior designers and make all the time spent there worthwhile?
Tips To Modernize Old Kitchen and Make it New
We are going to share some really amazing tips to upgrade your old kitchen into a new one. You can read them for some inspiration and plan a lovely makeover for your kitchen. To make the renovation easier on your pockets, and make the most of the entire process, we recommend taking help from some reputed companies offering kitchen interior designers near you. Now, let us move on to find out how you can upgrade your old kitchen into a new one!
1. Lounge Style Kitchen:
Organize a simple, yet stylish kitchen with some industrial decor. This is perfect for homes with a lot of space and a view outside. Install one large slab for gas, cabinets, and storage. Install a rectangular-shaped large counter just in its parallel. Now, install chairs for dining on one side of the counter and install a sink on the end of the counter. This will also obliterate the need for having a dining table. Keep the furniture and colors rustic for having a down-to-earth feel. The industrial decor is trending these days and is one of the affordable options to upgrade your old kitchen and give a new look.
2. Open Kitchen with an island in the center:
This is one of the best ways to make the best possible use of the available space. Keep only one slab for all the essentials such as gas etc. Install a medium to large-sized island towards the open end of the kitchen. Just like we mentioned above, you can install some chairs along the island. They will call for skipping on the dinner table. You can also customize the island as per your requirements. A central island is perfect for open kitchens and studio-style apartments.
3. Circular Kitchen:
Another amazing kitchen design will be a circular kitchen. You can make any space look circular with some adjustments in the corners. The circular kitchens will be complemented with circular counters. You can opt for some reputed companies that offer kitchen interior design to implement the circular theme in the best manner. While you might think that it is impossible to convert your square or the rectangular kitchen into a circular kitchen, it is not so. All you have to do is change the shape of the cabinets, and the job is done!
4. Eco-friendly Kitchen:
Install some green planters in the kitchen and opt for the classic light-brown cabinets. The planters can also be hung near the windows. Install some large-sized planters and pots outside the kitchen and plan a kitchen garden there. You will be able to grow your own ingredients as well as any other plants of your choice. In fact, this trend of having planters in or around the kitchen for growing green ingredients and herbs, etc is getting viral these days. So, make the most of your space and get some pots and planters for your kitchens.
5. L-Shaped Kitchen:
This is one of the most intelligent designs that are perfect for small spaces. You can install slabs on two sides just like the shape of letter L. Install sinks on the smaller slab and gas etc on the longer slab. The free side can be used to house the knick-knacks.
6. Contemporary Kitchen in Stainless Steel Finish:
An ultra-modern kitchen in stainless steel is simple, sleek and perfect for the city dwellers. The modern kitchens come with modular storage and organization. The appliances are well-fit inside the kitchen cabinets or aligned with it. Faucets; driers and drainers are also modern and made of stainless steel. The counters are free totally and the kitchen gives off an impression of being empty.
7. Gallery Kitchen:
It is said that necessity is the mother of invention. The tight homes have given birth to this type of kitchen. The kitchen is very simple with the bare essentials and is installed in the gallery. This is perfect for the people living in a studio apartment. Also, if you have an awkwardly shaped gallery that you cannot use, you can install a gallery kitchen there. It is open and conserves space.
This completes our list of the various hacks that you can use to upgrade your old kitchen and give it an awesome upgrade. We hope all our readers find it useful.