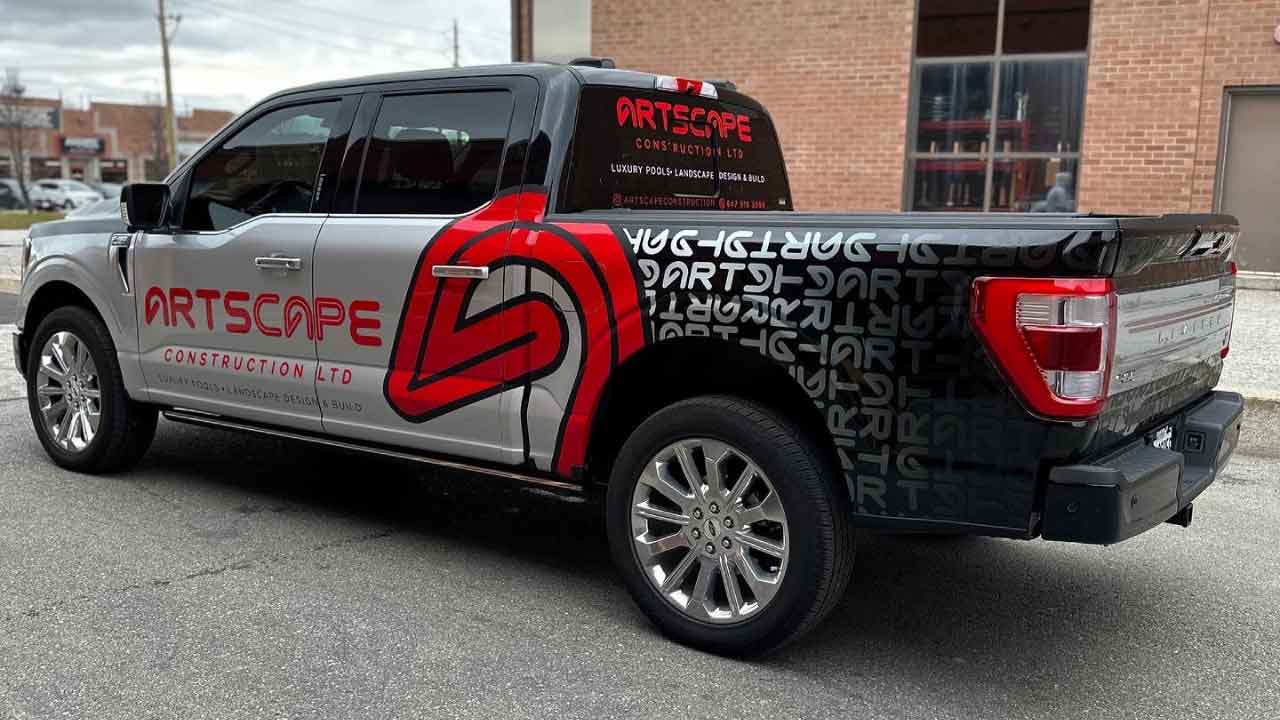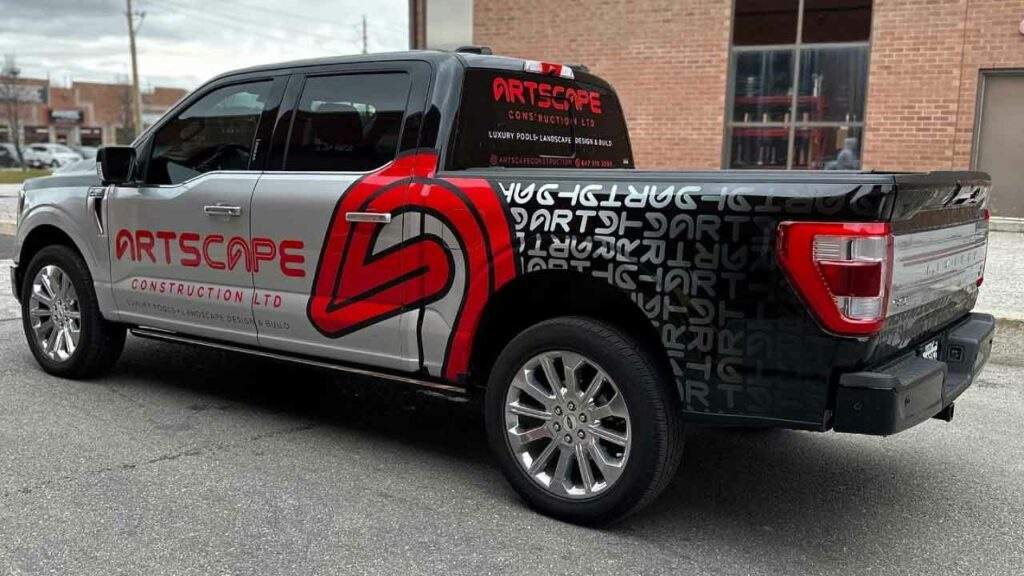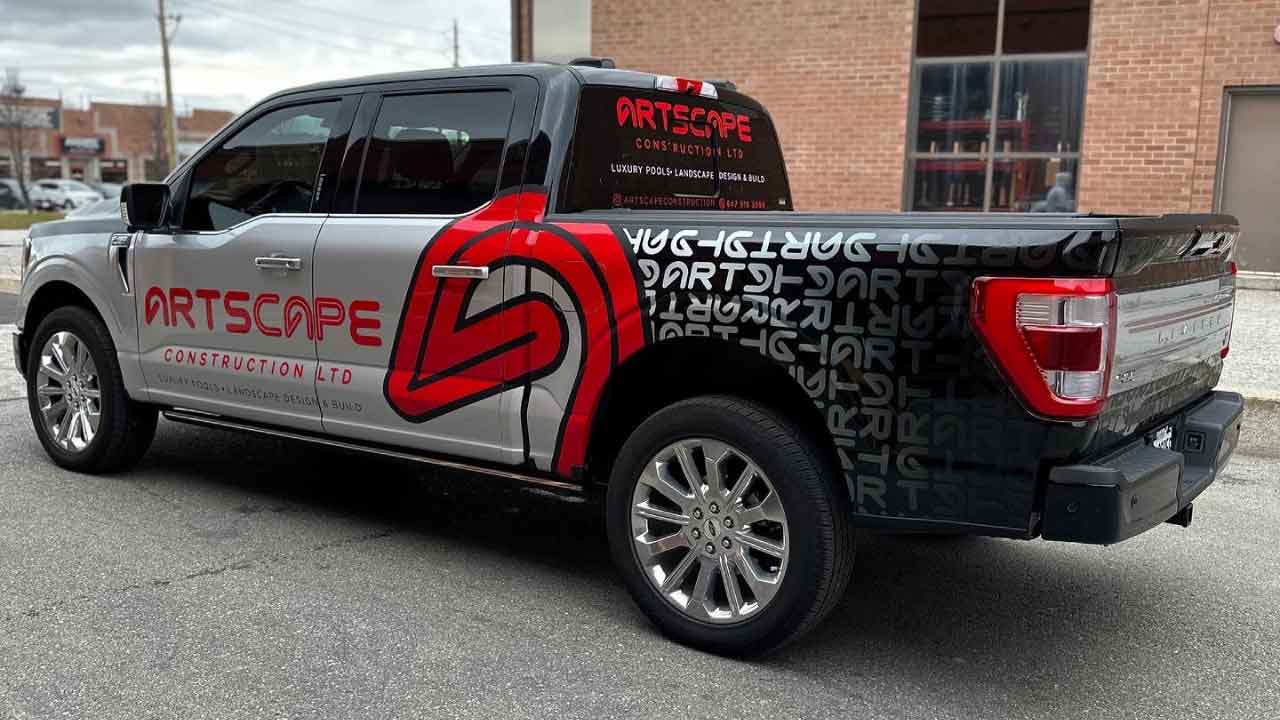 Vehicle wraps are a great way to completely transform the look of your car, truck, or SUV. Whether you're looking to add a unique style to your ride or advertise your business on the go, custom vehicle wraps are the perfect solution. They are an easy and cost-effective way to customize your vehicle with an eye-catching design that will turn heads wherever you go. In this blog post, we'll discuss the benefits of vehicle wraps and how to get started with one.
Why You Should Wrap Your Vehicle
Do you want to give your vehicle a fresh new look or make it stand out on the road? Look no further than custom vehicle wraps! Wrapping your vehicle is a popular way to give it a complete transformation without having to spend a lot of money on a custom paint job. Consider covering your car for the following reasons:
Aesthetics –
A vehicle wrap can completely change the appearance of your vehicle, allowing you to express your personal style. With a wide variety of colors, finishes, and designs available, the possibilities are endless.
Protection –
Vehicle wraps not only make your car look great, but they can also protect it from minor scratches and dings. The vinyl material used in wraps is durable and can withstand the wear and tear of daily driving.
Advertising –
If you have a business, a custom vehicle wrap can serve as a mobile billboard for your company. Wrapping your company vehicle with your logo and contact information can help increase brand recognition and attract new customers.
Resale Value –
A well-maintained vehicle wrap can help preserve the paint on your vehicle and keep it looking like new. This can increase the resale value of your car, as it will look more attractive to potential buyers.
Overall, custom vehicle wraps can be a cost-effective way to enhance the appearance and protect the value of your vehicle. Whether you want a bold design or a subtle color change, vehicle wraps can provide a complete transformation that is sure to turn heads.
The Design Process
One of the most exciting parts of getting a custom vehicle wrap is designing the perfect look for your ride. Whether you're using a professional designer or doing it yourself, the design process typically follows these steps:
1 Choose Your Style
Before starting the design process, consider what kind of style you're looking for. Are you aiming for something bold and eye-catching, or more subtle and professional? This will help guide the overall direction of your design.
2. Gather Inspiration
Look for inspiration from other vehicle wraps, graphic design websites, and even your own brand or personal style. Collect images and color schemes that you like to help narrow down the possibilities.
3. Choose Your Imagery
Next, you'll need to decide what imagery you want on your vehicle wraps. This can range from a simple logo or slogan to a complex illustration or photograph. Make sure the imagery you choose aligns with your brand or personal message.
4. Pick Your Colors
Choose a color scheme that complements the imagery you've chosen. Consider the existing color of your vehicle as well as any branding guidelines you need to follow.
5. Sketch Out Ideas
Now it's time to start sketching out your ideas. You don't need to be a professional artist – rough sketches will do. Experiment with different layouts, placements, and color combinations until you find the perfect look.
6. Finalize The Design
Once you've settled on a design, it's time to finalize it. Make sure it meets any requirements for print and production, such as size and resolution.
With the right design, your custom vehicle wraps can transform your ride into a powerful branding or marketing tool. Take the time to choose a design that represents your style and message, and you'll be sure to turn heads wherever you go.
What To Anticipate While Having Your Car Wrapped
If you've decided to transform your vehicle with a custom wrap, you might be wondering what to expect during the process. Here's a breakdown of the steps you can anticipate:
Consultation:
Your first step will be to schedule a consultation with a vehicle wraps specialist. This meeting will involve discussing your vision for the design, including colors, graphics, and any branding or messaging you want to incorporate.
Design:
Once your vision has been established, the design team will create a digital mock-up of the wrap, allowing you to see what the finished product will look like. You'll have the opportunity to make revisions at this stage until the design meets your expectations.
Printing And Preparation:
After the design is finalized, the printing process can begin. Your chosen materials will be printed with high-quality ink and then carefully laminated to ensure the durability of the wrap. The vehicle will also be thoroughly cleaned and prepped to ensure the wrap adheres properly.
Installation:
Once the materials are ready, the wrap can be installed on your vehicle. The installation process can take anywhere from a few hours to a few days, depending on the complexity of the design and the size of the vehicle. During installation, the wrap is carefully applied to the vehicle using heat guns and specialized tools to ensure a smooth finish.
Quality Check:
After the installation is complete, the team will conduct a quality check to ensure that the wrap is free from bubbles, creases, or any other imperfections. Once everything has been inspected, your newly transformed vehicle is ready to hit the road!
Overall, the process of getting your vehicle wrapped may take some time, but the result is a truly customized vehicle that will turn heads and make a lasting impression. By following the proper care instructions, your wrap can also stay looking like new for years to come.
How To Care For Your Vehicle Wraps
Once you've invested in a custom vehicle wrap, it's important to take care of it properly so that it can continue to look great for years to come. Here are some tips for caring for your vehicle wraps:
Hand Wash Only.
While it may be tempting to take your vehicle to a car wash, most automatic car washes use high-pressure water and abrasive brushes that can damage your wrap. Instead, hand wash your vehicle using a soft sponge or cloth and a mild soap or detergent.
Avoid Harsh Chemicals.
Don't use any harsh chemicals on your wrap, including solvents, abrasive cleaners, or petroleum-based products. These can cause the wrap to fade or crack.
Dry Carefully.
After washing your vehicle, be sure to dry it thoroughly with a microfiber towel or chamois. Avoid using a cloth or towel with rough edges or abrasive textures.
Protect From The Elements.
While a vinyl wrap is designed to withstand the elements, it's still important to protect your vehicle from extreme weather conditions like intense sunlight, hail, or heavy rain. If you don't have a garage or carport, consider using a car cover.
Avoid Parking Near Heat Sources.
Parking your vehicle near heat sources like radiators, grills, or other hot surfaces can cause the vinyl to bubble or warp.
Be Mindful Of Edges And Corners.
Over time, the edges and corners of your wrap may begin to lift or peel. To prevent this, be careful not to brush against these areas when cleaning your vehicle, and avoid scraping them against anything sharp.
By following these simple care instructions, you can keep your vehicle wraps looking like new for years to come. Not only will this protect your investment, but it will also ensure that your vehicle continues to turn heads and make a bold statement on the road.