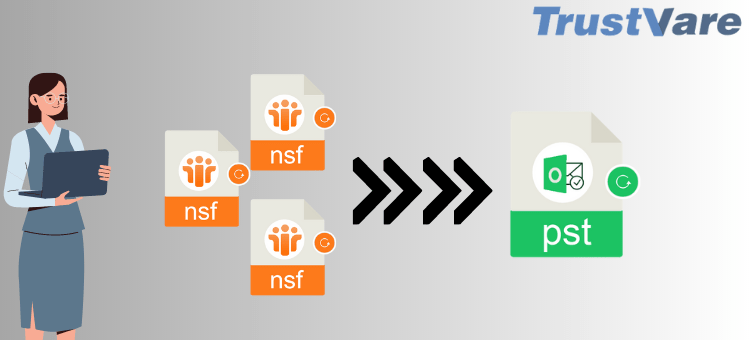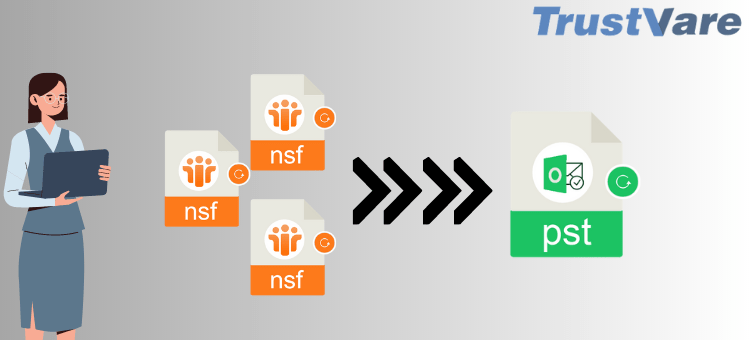 IBM created the well-known desktop email client known as Lotus Notes NSF. Although many users use Lotus Notes NSF, the Lotus Note email client, they would wish to switch to a new default email client due to evolving needs. It is not feasible to read the Lotus Notes NSF file in Outlook since it stores information in PST files. To access IBM Notes mailbox information in Outlook, a user must convert the NSF document to an Outlook format. Below, we'll go into more detail about the best way to use the Lotus Notes NSF Converter program to convert Lotus Notes to Outlook.
In this post, I'll go over the many justifications for converting Lotus Notes to Outlook. After that, we'll come up with a workable solution.
Motives for Switching from Lotus Notes to Outlook
There are several benefits to switching from Lotus Notes to Outlook.
In terms of price and maintenance costs, Outlook is less expensive than Lotus Notes.
Notes is a standalone application, whereas Outlook is a component of the Microsoft Office Suite.
Microsoft enables users to create numerous accounts at once. when Lotus Notes does not, Outlook allows you to view your email when offline.
Outlook provides greater security measures than Notes and is simpler for anybody to use.
Lotus Notes is less user-friendly than MS Outlook in comparison.
It is appropriate for new and unskilled Outlook users. Outlook software.
Outlook PST files can be supported by more email clients.
Let's discuss approaches to solving these problems.
Email Migration from Lotus Notes to Outlook
Manually importing NSF email into Outlook by hand The NSF file must first be converted to CSV, then the CSV file must then be imported into Microsoft Outlook. Therefore, the full migration procedure can be finished in two phases:
Transform NSF into CSV
Outlook CSV File Import
Stage 1: NSF to CSV conversion
To convert NSF files into CSF formats, adhere to the following sets of instructions.
Turn on your PC and open the IBM Lotus Notes Application. Navigate through the NSF file after starting the program. You want to convert an NSF file to a PST format.
Using the dropdown menu, choose File, and then select Export. Your computer will now show the Export dialogue box.
Specify the place on your computer where you want the file to be saved. Once you click Save by Type, an options window will appear where you can choose the CSV file type.
Once the file's title has been entered, select the Export option.
Once the procedure is finished Press the OK button when you're done.
Only a CSV file will be produced by this process. Transferring this CSV file into Outlook is necessary since we need to convert Lotus Notes to Outlook format.
Second Stage: Adding a CSV File to Outlook
To import a CSV file into your Outlook account, follow these instructions.
Installing Microsoft Outlook on your PC is advised. From the bar menu, select File. Then click the open button, and from the drop-down option, choose Import.
Your computer's screen shows an Import and Export screen. You will have the option to Select a File or Import from another program after clicking next.
You should see a new window appear on your screen. Click "OK" after selecting the CSV file.
Locate the location where you placed the NSF files you obtained from Lotus Notes. NSF File straight to your hard drive from Lotus Notes.
Three choices for file import will be displayed. Select the appropriate choice from the drop-down menu, and click next.
It takes some time to integrate NSF files into Outlook. It takes some time to import NSF data into Outlook.
Once you've completed the procedure, click Finish.
You can convert Lotus Notes into Outlook using the approach described above. Employ specialized software to convert emails from Lotus Notes to Outlook if you are unable to employ this complex procedure.
Limitations
When converting Lotus Notes NSF to Outlook PST, there can be a few drawbacks or restrictions that the user must deal with.
There is no one to assist you if you run into any difficulties, so you have more time.
Data loss is a possibility.
Your data is likely to become damaged if you don't follow these instructions exactly.
Not technically savvy users can find it challenging to understand this complex strategy.
In order to convert NSF to PST without any restrictions, it is advised to use a professional service.
How to Transfer Lotus Notes to Outlook Professionally
The Lotus Notes to Outlook NSF files can be converted to PST files using the Lotus Notes to Outlook program. IBM/Lotus Notes NSF file types can be readily saved to Outlook PST or another file format. Utilizing Outlook's free Lotus Notes integration has several benefits. Users do not require Lotus Notes to open NSF files. With the help of this program, you can Export mail from Lotus Notes to Outlook easily and rapidly. Messages from Lotus Notes to Outlook can be transferred without any problems if you're using this program. The TrustVare NSF to PST Converter Tool can simply export all NSF emails with their attachments to Outlook PST file format.
The software quickly and easily transforms each of your converted Lotus Notes emails to Outlook. You will be able to easily access Outlook notes once you've done that.
End of Sentence
The NSF file format and Lotus Notes have been discussed. Then, we go over the need for Lotus Notes to be converted to Outlook. After much debate, we will examine the underlying issues and make an effort to find a solution. The report also includes both automatic and manual techniques for quickly and effectively converting NSF in PST files. Consequently, using a third-party tool to convert Lotus Notes to Outlook can help you get the best outcomes with the least risk and mistake.