Court County Judgement (CCJ) can have drastic effects on the lives of students or adults. It refrains the person from taking a mortgage or credit. Even employers check credit records before hiring a person. A pending CCJ increases the chances of revoking recruitment. Moreover, a landlord is less likely to give a place for rent to a tenant with a CCJ record. Therefore, resolving CCJ disputes is important for students and adults.
According to a source, Experian deducts 250 points from a person's credit record when they get issued. By default, they also follow with a 350 points deduction as normal cost. So, eventually, 600 points get deducted from the credit score. It limits the borrower's loan and lender options, even in the future. Therefore, it creates long-term damaging effects. It could even hamper making mobile bill payments and monthly insurance premiums.
5 Steps Students Can Take to Deal with CCJ Debts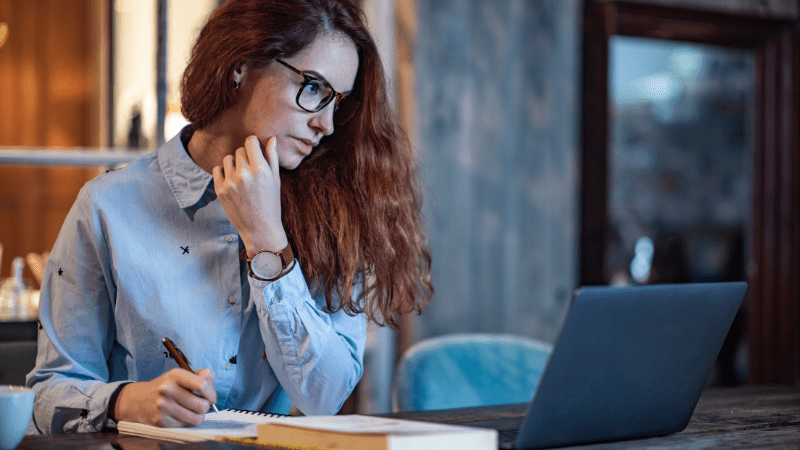 1. Check the Credit Report
University or college students that have taken loans from different lenders should check credit reports regularly. It is a good habit to keep the finances intact. Moreover, any logged CCJ's in the account would become easily visible.
Besides this, as a borrower, a student can even see the creditor and the court wherein the issue would get resolved. You can check the credit reports through government-affiliated websites or other reliable sources. Moreover, many credit reporting facilities can provide information about the credit score. They even offer help to resolve the ongoing financial debt with a step-by-step plan.
2. Take Advice from a Professional
The government offers many financial advisors and making reservations through the website. You can even choose between an independent or restricted financial advisor. The consultation cost varies based on the type of advisor. Besides this, you can reach out to charities that provide impartial and free advice to borrowers and help to resolve financial issues.
A piece of sound advice can help to reach a manageable monthly repayment plan. Additionally, you can reach out to the National Debtline if you can't get a solicitors advisor due to the ongoing pandemic situation. You can even contact the UK government through email or call to ask about registered advisors.
3. Develop a Repayment Plan
It can take six years to resolve a CCJ on the credit report. Optionally, you can create a repayment plan with the lender. You can even go for CCJ loans to help you manage monthly repayments lower the chances of a debt cycle. After completing the payment, you should contact the court to receive a Certificate of Satisfaction (N443).
The cost of acquiring the certification is a mere £15. The process of obtaining the certificate involves submitting the N443 form with payment proof. The credit score issue resolves slowly after the court marks the proofs as satisfactory. It might still take six years to remove from the report. However, lenders can see that you made regular repayments to resolve the issue. It has a good impact and increases the chances of borrowing.
4. Ask for Lower Repayments from the Court
In case you don't have the financial backup to manage the repayment plan suggested by the lender, submit an N245 form. It proves useful when the court doesn't support your request to reduce repayment because of long-term non-responsive CCJ.
Besides submitting the form, you also require to show proofs of incoming and outgoing finances. The N245 form comes for £50 but allows long-term managing repayments. Low-income earners can even waive the fees of the form by submitting proof and another form.
Unfortunately, help with fees requires less than £3,000 in investments and savings. You can even become eligible if you are above 61 or pay £1,000 and have more than £3,000 as savings and investments. Even if your monthly earnings are more than £1,085 before taking off the National Insurance and tax, financially supporting children.
5. Dispute if You Don't Owe  
You need to develop a plan or find lower repayments if you legally owe money to the lender. If you don't, you need a solid case for disputing the lender. According to a source, the appealing process costs £255. At this point, you require filling an application form N244 to request judgment cancellation. By doing so, you require to attend hearings whenever your case is brought to court. The best method to follow through with a dispute is by taking advice from a financial professional.
Make sure you have proof of winning the case. Otherwise, an unsure case can land in high costs and debts. But if you win the case, the debt cancels, and the court removes the ruling from your credit report. Simultaneously, the damage to the credit report is completely removed.
According to a source, there was a 30% spike in CCJ claims for people in their 20s in 2019 compared to 2018. In addition, detailed research into the Registry Trust data bought 160,000 students to the limelight. In case you have a similar debt, taking CCJ loans direct lender can prove useful. It helps in making a large payment for the first month, followed by smaller repayments. However, these loans have high RAPR.