Social media is beginning to reclaim its rightful place on the marketing throne. It is the primary driver of brand growth for many businesses. If done correctly, the domino effect can generate waves of positivity for many businesses. This increases brand awareness and conversions to improve company profits.
Promoting your brand on social media is critical for businesses. But getting your content on these channels isn't what drives sales. Engagement is the key to becoming a successful social media user. To achieve business growth, use the top tips for increasing social media engagement listed below.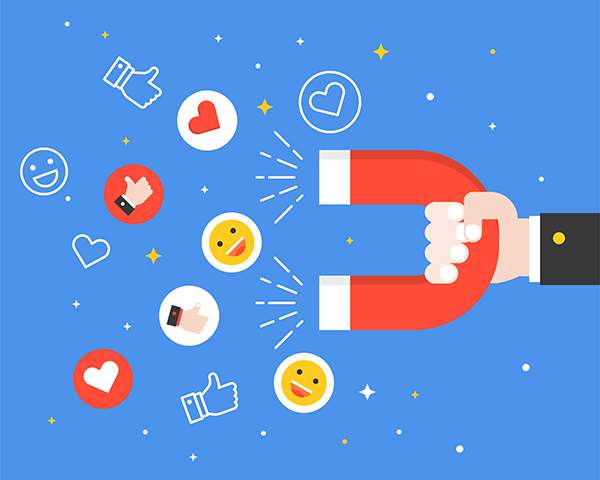 1. Talk About Your Topic
When you meet new people in a new situation, it's important to strike up a conversation with them. Creating content and publishing it to your social feeds is ideal for informing people about what you stand for. However, if you don't have a following, joining and creating groups will help you get your name out there.
Joining Facebook groups like the ones listed below is critical for businesses in the health and nutrition industries to discuss their brand.
In addition to participating in forums related to your area of expertise, it is beneficial to create your own. One of the most innovative ways to spread your brand is to create multiple groups on your social media platforms. You can invite key influencers and prospective customers to participate in the discussion.
2. Join Question & Answer Sessions
Giving out gold nuggets to customers is simple. It is as providing them with useful information and answering their questions. Participating in Q&A answer sessions is a great way to provide value to users. It helps establish yourself as a helpful brand. You will become the go-to seller if you can provide relevant answers to customer queries. You can spark discussion with prospective customers before your competitors.
Customers become more impatient and expect answers to their questions almost immediately. Having a dedicated customer response team is ideal for meeting those demands.
You can research the most frequently asked questions in your field. It is best practice to create in-depth guides. You can also create more detailed blog posts to provide customers with insightful data on their queries. Including links to these in your responses demonstrates that you are willing to go above and beyond to assist your customers. People prefer to buy from a brand they can rely on to deliver and be available when things don't go as planned. You are more likely to attract buyers and become a force to be reckoned with. You have to provide a hub of assistance in each of your responses.
3. Share Other People's Content
Use someone else's content if they can provide better answers to a query. Your customers will notice that you are there to provide them with what they require, whether it comes from you or not. They will be drawn to your brand and encouraged to follow you if your social media feed can provide them with relevant information, whether it is yours or not.
Customers will be interested in your content is diverse (yet relevant) and comes from various sources. Hearing the same person talk about the same topics day in and day out can get tiresome. So start sharing!
4. Reposting Customer or Follower Posts
Not only should you share content from other businesses in the industry, but you should also share posts from your followers and customers. Especially for well-established brands, having your tweet about how much you love Thorntons' chocolate shared by Thorntons themselves can be an exciting moment for that chocolate lover!
In addition to making the customer feel good about themselves for being worthy of being featured on your business feed, it may lead to them sharing your response or even screenshotting the evidence of you favoriting or sharing their content.
That means you'll get more exposure. You can increase customer engagement by simply clicking the share buttons on positive posts about your brand or goods and services. It's perfect.
5. Using Influencers to Share Content
Assuming you've established relationships with market influencers such as bloggers and social media influencers, it's a good idea to leverage these relationships to get your content shared.
Asking well-known individuals in your field to promote your posts in exchange for a discount or freebie is an excellent way to get your brand seen by prospective customers through a trusted source, a recognized face. Offering something in exchange for the shares ensures that the influencer perceives value from collaborating with you. It's a no-lose situation!
6. Guest Post
So, your influencers have a positive relationship with you and have found your content relevant to share on their social media channels. Don't just leave it at that. Guest posting is an excellent way to boost social media engagement. By writing in-depth articles for blogs and news channels, you can promote them on social media, directing people to your website or a blogger's website that includes your article.
This is ideal for providing customers with additional information about your company and what you can offer them in a detailed, useful blog post. Make the most of this opportunity. It also helps with backlinks, which improves your SEO and website rankings.
7. Make Your Customers Feel Engaged
Not only should you share your customer's posts, but it's also best to respond to their content directly to make them feel engaged.
Responding to every customer post that does not directly address the brand but mentions it via a specific hashtag is a great way to ensure that each customer feels valued. It is critical to use social media tools to find every user posting about the brand to ensure that users feel connected to the company.