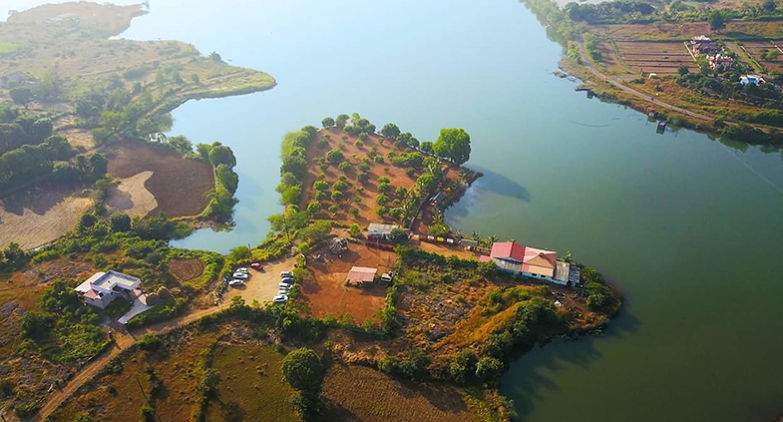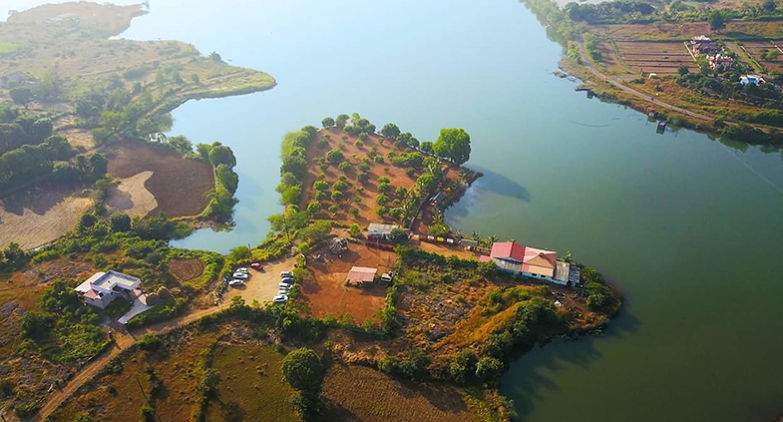 Introduction:
If you're seeking an unforgettable outdoor adventure near Mumbai or Pune, Pawna Lake camping should be at the top of your list. Nestled in the Sahyadri mountain range of Maharashtra, Pawna Lake offers a serene and picturesque backdrop for camping enthusiasts. This complete guide will help you plan your Pawna Lake camping trip to ensure a memorable experience.
Getting There:
Pawna Lake is conveniently located, making it easily accessible from both Mumbai and Pune. Here's how to reach this beautiful camping destination:
– From Mumbai: Drive along the Mumbai-Pune Expressway, take the Lonavala exit, and follow the road to Pawna Dam.
– From Pune: Head towards Lonavala and then proceed to Pawna Dam.
Best Time to Visit:
The best time to visit Pawna Lake for camping is during the post-monsoon season, from October to March. The weather is pleasant, with cooler nights, making it ideal for outdoor activities and bonfires.
Camping Options:
There are two popular ways to camp at Pawna Lake:
– Lakefront Camping: This option offers stunning views of the lake and the surrounding hills. Many camping operators provide pre-set campsites, complete with tents, sleeping bags, and meals. Booking in advance is recommended during peak seasons.
– Camping on Pawna Dam: Some adventurous campers prefer to camp directly on the dam's banks. This is a more rustic experience, so be prepared to bring your own camping gear and supplies.
What to Pack:
– Tents and Sleeping Bags: If you opt for DIY camping, make sure to bring a reliable tent and warm sleeping bags.
– Warm Clothing: Evenings and nights can get quite chilly, so pack warm clothes, especially during the winter months.
– Flashlights and Headlamps: Essential for navigating the campsite after dark.
– Food and Water: Pack enough food and drinking water for your stay, as there may not be easy access to supplies.
– Cooking Equipment: If you plan to cook your meals, bring a portable stove, utensils, and cooking ingredients.
– First Aid Kit: Safety first! Carry a basic first aid kit with essentials like bandages, antiseptics, and pain relievers.
– Trash Bags: Leave no trace! Dispose of your waste responsibly.
Activities:
Pawna Lake offers a range of activities to keep you entertained during your camping trip:
– Boating: Rent a paddleboat or rowboat to explore the lake's calm waters.
– Fishing: Fishing enthusiasts can try their luck in the lake, but make sure to adhere to local regulations.
– Hiking: The surrounding hills and forts, such as Tikona and Lohagad, offer excellent hiking opportunities.
– Photography: The natural beauty of Pawna Lake makes it a photographer's paradise, especially during sunrise and sunset.
Rules and Regulations:
– Follow all local rules and regulations regarding camping and fires.
– Respect the environment and wildlife. Keep noise levels to a minimum.
– Campfires may be restricted during certain seasons, so check in advance and use designated fire pits when allowed.
Reasons for Camping at Pawna Lake
Certainly! Here are some compelling reasons why you should consider going camping at Pawna Lake:
1. Scenic Beauty: Pawna Lake is renowned for its stunning natural beauty. Surrounded by lush green hills, the lake offers a tranquil and picturesque setting that is perfect for unwinding and rejuvenating.
2. Adventure: Camping at Pawna Lake provides an opportunity for adventure seekers to explore the great outdoors. Whether you're into hiking, boating, or simply enjoying a bonfire under the starry sky, there's no shortage of exciting activities to engage in.
3. Closeness to Nature: Camping here allows you to immerse yourself in nature. Wake up to the chirping of birds, witness breathtaking sunsets, and sleep under a canopy of stars. It's a chance to disconnect from the digital world and reconnect with the natural world.
4. Affordability: Camping at Pawna Lake is often more budget-friendly compared to staying in hotels or resorts. You can have a memorable experience without breaking the bank.
5. Photography: If you're a photography enthusiast, Pawna Lake is a paradise for capturing scenic landscapes. The changing colors of the sky during sunrise and sunset, along with the reflection on the lake, make for spectacular photo opportunities.
6. Nearby Attractions: Pawna Lake is close to several other tourist attractions like Tikona Fort, Lohagad Fort, and Visapur Fort. You can easily plan day trips to explore these historical sites and add more adventure to your trip.
7. Peace and Relaxation: For those looking to escape the noise and stress of city life, Pawna Lake offers a peaceful environment where you can relax, meditate, or simply enjoy the tranquility.
8. Social Bonding: Camping at Pawna Lake is an excellent opportunity to spend quality time with friends and family. Sitting around a campfire, sharing stories, and cooking meals together fosters strong social bonds.
9. Seasonal Variety: Depending on the time of year you visit, you'll experience different facets of Pawna Lake. From vibrant greenery in the monsoon to clear skies and cool weather in winter, each season offers a unique charm.
10. Local Culture: Interact with the friendly locals and learn about their way of life. You can also savor some delicious local cuisine to complete your camping experience.
Conclusion:
Pawna Lake camping is a fantastic way to escape the hustle and bustle of city life and connect with nature. With the right preparation and a sense of adventure, you can have an unforgettable experience surrounded by the breathtaking beauty of Pawna Lake. So, gather your camping gear, invite your friends or family, and embark on a memorable outdoor journey to Pawna Lake. Enjoy the serene lakeside sunsets, the starry nights, and the joy of camping in this natural haven.