From pixie cuts to pairing a set of hair bangs, every celebrity is taking the plunge and getting a big chop, and there's no denying – short hairstyles are becoming a major trend. It's a dramatic hair transition that will change your lifestyle. Long hair is fashionable, but short hair in all styles is on the rise this season. However, such a dramatic transformation can be daunting and make you anxious about what others will say. But, If we talk of sprucing up your tresses, perhaps you should consider a short hair look.
Short hairstyles are very functional and can give you a whole new sense of confidence by making you stand out. If we haven't yet persuaded you, here are some short hairstyles that every celebrity approves of:
#1. Voluminous Lob for Short hairstyles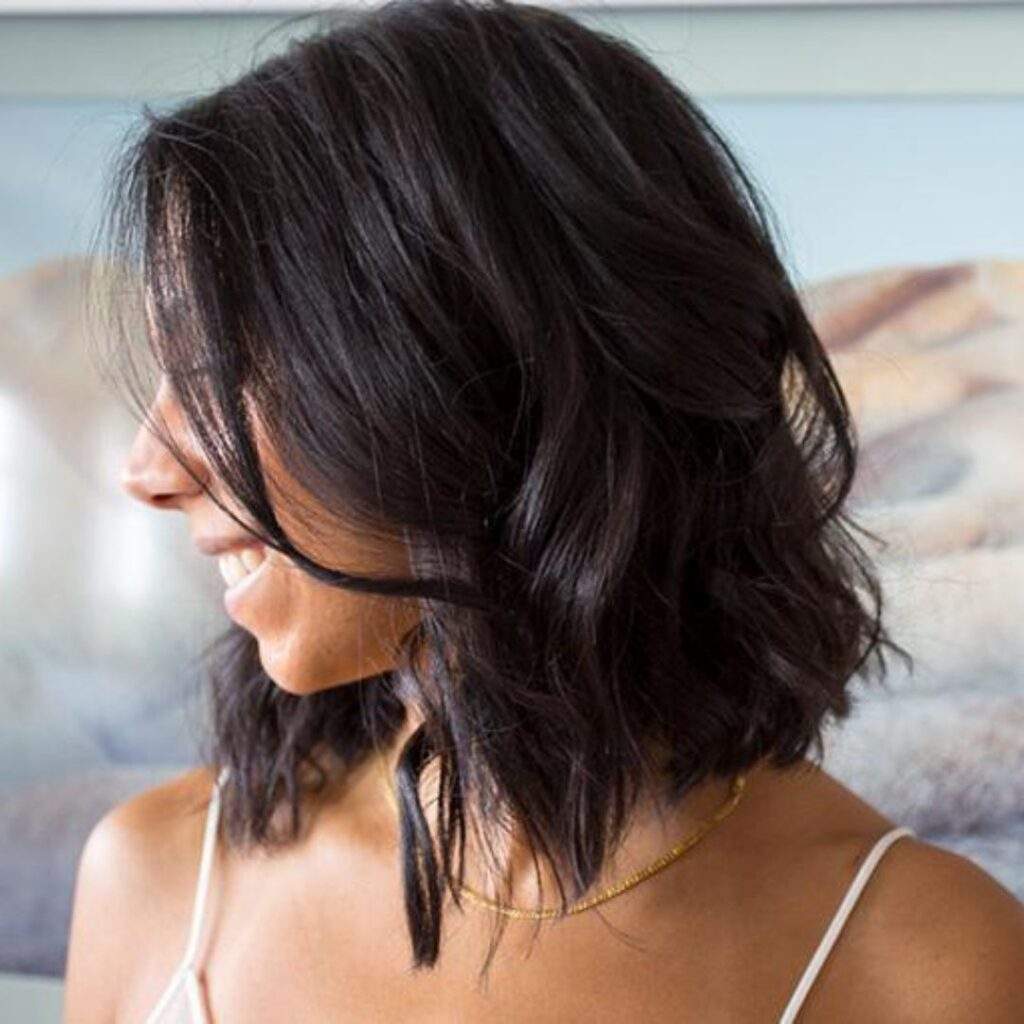 A lob, aka long bob, is the ideal middle ground for short and long haircuts. Lobs are the one haircut that flatters almost all hair types and faces. This style is for people who want to cut their hair to make it appear fuller. It can always be teased and styled into waves when textured to a mid-length length. If you're craving for more volume, consider layered hair to add instant volume
#2. Short Bob Haircut for Short hairstyles
Ladies with an oval face and thick mane should opt for a short bob haircut. The classic soft bob haircut will suit any hair color and texture. The feminine short bob with a middle part is chic and simple to style. And, while we've seen several iterations of the bob over the years, the most recent bob will be a haircut you'll want in 2021.
#3. Beach Waves For Short Hair for Short hairstyles
If you want some movement in your thick hair, try the color-treated loose waves bob. Just because you've chopped a little length doesn't mean you have to forgo style and personality. Working some bouncy texture into a shorter haircut is a great way to add personality and break up your style rut.
#4. A-Line Bob With Honey Highlights for Short hairstyles
Honey highlights on short hair will frame your face and accentuate your features while bringing out a slimming effect. Because of the fashionable curved shape at the back, the brown hair with highlights will look fantastic on an A-line bob. An A-line bob haircut flatters face shapes such as oval, round, and long
#5. Layered Short Hair for Short hairstyles
Adding layered hair to your short tresses is the best way to add volume. Short layered hair ranges in length from the ear to the neck, with short layers on top and longer strands at the bottom to add shape and volume. Short hair with layers adds texture, fullness, and dimension, making it ideal for women with fine hair
#6. Choppy Short Hair With Bangs
A set of hair bangs with your choppy short hair is a favorite among ladies who stay current with fashion. Simply style your bangs side-swept and ruffle your hair a little to look fun and youthful. This haircut makes you appear younger and adds volume to thin hair
#7. Bold Pixie Cuts
Bold Pixie cuts are all the rage this year. Pixies are another classic style that was and still is adorable, so you should ask for this haircut in 2021. And if you're willing to let go of old memories that have been tethered to your long hair to live life to the fullest, try the daring pixie.
#8. Short Mohawk Style Hair
If you consider yourself edgy, a mohawk may be the perfect hairstyle for you. Long favored by punks and rockers like Joan Jennet, this daring hairstyle is bold and unique. Instead of a simple mohawk haircut with jet black hair color, darker roots with lighter hair color will look great
#9. Shaggy Haircuts For 2021
The upcoming trends are bold, empowering, and liberating, and shaggy haircuts are all we are talking about this season. It features sexy shaggy haircuts with lots of loose layered hair that falls naturally. So get your feathers and layers on. If you do the haircut correctly, you will not need to use a blow dryer in the morning.
#10. A Classic Straight Look For Thin Hair
Accept your thin hair with a classic and straightforward side part haircut. Structured cuts with layers will give your hair volume and density. A chic blunt bob or lob is one of the best, most strategic haircuts for those with thin or fine hair. However, you have some length flexibility; we recommend a sleek, straight cut that hits the chin, neck, or collarbone
#11. Swept Over Style
Short hair with a side-swept style is a great way to look trendy and add volume. A fashion magazine look includes choppy ends and a soft feathered buzzed side. This haircut highlights your facial features
#12. Curtain Bangs Are Super Cute This Year
Are you tired of your same old and dull look? Soft and flirty curtain bangs, which are best suited to all hair lengths, are one of the new looks that celebrities are raving about. Our new favorite trend, curtain bangs, looks super stylish and a little retro at the same time
#13. Voluminous Ponytails For Short Hair
Short hair, while always on-trend, can also prove difficult to style. Wearing it down often becomes the norm. The sleek pony creates a chic and playful look, and you can wear it around the clock without falling flat. If straight and sleek isn't your style, try this voluminous short ponytail
#14. High At The Crown of Your Head
Sweep your curly hair up into a ponytail at the crown of your head for a fun and youthful look, and let them poof out to flaunt their natural texture. A hair accessory is not required, but we strongly recommend it. Just because you don't have long hair doesn't mean you can't style your short strands most classically. When it comes to ponytails, the same holds true
#15. Flicked Out Short Hairstyle With Highlights
The flipped-out/flicked-out look is always in style. This styling technique is flattering on almost any hair length or style—short, long, blunt ends, layered hair—all of which can be flipped out for a fabulous finish. Striking colors/highlights with layered and feathered hair create a one-of-a-kind, chic, and naturally effortless appearance.
All of the above 15 hairstyles are simple to achieve with hair extensions. Although short hair is difficult to style, doing it right can always make you stand out. There's no denying, we love these haircuts in 2021, and you should go for these haircuts to do things differently than the masses.
Related Blog: 10 Common Natural Hair Mistakes To Avoid