Introduction: In this article, we will tackle the challenging task of converting Thunderbird to PST format. Thunderbird and Outlook, two popular email clients, lack native conversion options, and the incompatibility between their data files (MBOX and PST) further complicates matters. Here, we present practical manual and automatic methods to make this conversion a breeze.
The Need for Thunderbird Export to PST
There are several compelling reasons why users can need to convert their emails from Thunderbird to the PST file format. Understanding these motivations is crucial for executing these solutions effectively. Let's delve into these reasons:
Change of Email Clients: When users switch from Thunderbird to Outlook, a change in file format is essential.
Data Migration Tasks: During data migration, like Thunderbird to Microsoft Exchange, converting email file formats becomes necessary.
Backup & Data Storage: Many users prefer to store Thunderbird backups in PST format due to its scalability and compatibility.
Legal Proceedings: During audits or legal proceedings, converting Thunderbird Mail to Outlook PST is crucial for presenting evidence.
Data Sharing: When sharing files with Outlook users, converting file formats is a prerequisite.
How to Convert Thunderbird to PST Manually?
No matter the reason for the conversion, the method to achieve it remains the same. In this manual solution, we utilize the EML format, compatible with both Thunderbird and recent versions of MS Outlook (2010 & above). Here are the steps:
Step 1: Convert Thunderbird Messages to EML Manually
Open Mozilla Thunderbird and select the mailbox folder containing the emails you want to export.
Select the desired messages using Ctrl+A to choose all email messages.
Right-click on any selected email and choose "Save As."
Select a local folder to save Thunderbird emails as EML files.
Step 2: Move the Converted EML Files to Outlook for Free
MS Outlook 2010 and newer versions support direct import of EML files by manually dragging and dropping emails. However, note that you won't be able to preview the added emails in Outlook. Follow these steps:
Open MS Outlook and create a new mailbox folder.
Open the folder containing EML files on your local system.
Select each EML file and drag and drop them into the newly created mailbox folder.
If your goal is to access emails in Outlook, these manual steps are sufficient. If you require a PST file specifically, use Outlook's free native Import/Export option to obtain it.
Critical Drawbacks of Manual Solution:
While the manual process works, it has limitations:
Time-Consuming: Depending on the number of emails, the process can be time-consuming.
Data Integrity: Free manual conversion can result in the loss of folder structure and data integrity.
Bulk Conversion: Repeating this manual process for each mailbox can be tiresome and hinder productivity during bulk exports.
A Practical Way to Convert Thunderbird to PST:
For users seeking quick and effective migration, FixVare Thunderbird to Outlook Converter offers a comprehensive solution for exporting Thunderbird emails to PST format.
Key Benefits Include:
Bulk conversion of orphan mailboxes from Thunderbird to PST.
Automated scanning and export of mailboxes from configured Thunderbird to PST format.
Preservation of inline images and other email content in its original form.
Extraction and export of Thunderbird attachments into PST files.
Maintenance of formatting and data structure.
Preservation of folder hierarchy during both automated and orphan mailbox conversion.
Steps to Convert Thunderbird to PST Format:
Download and launch the Thunderbird to PST conversion utility.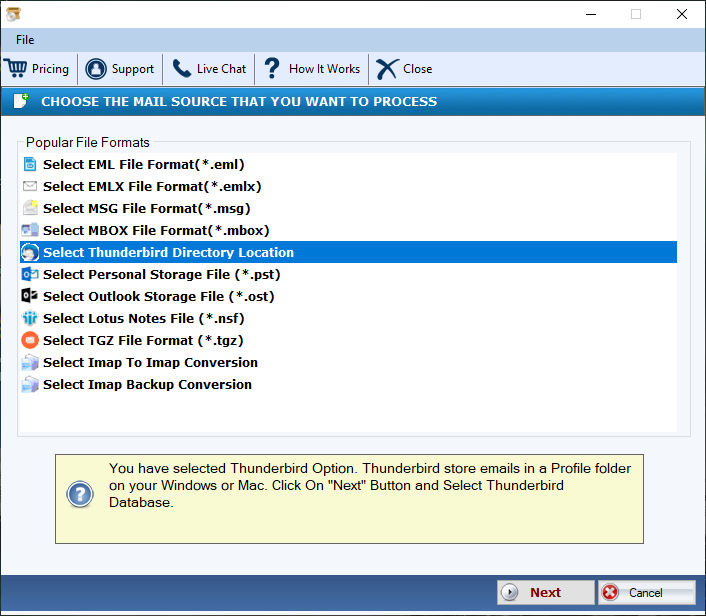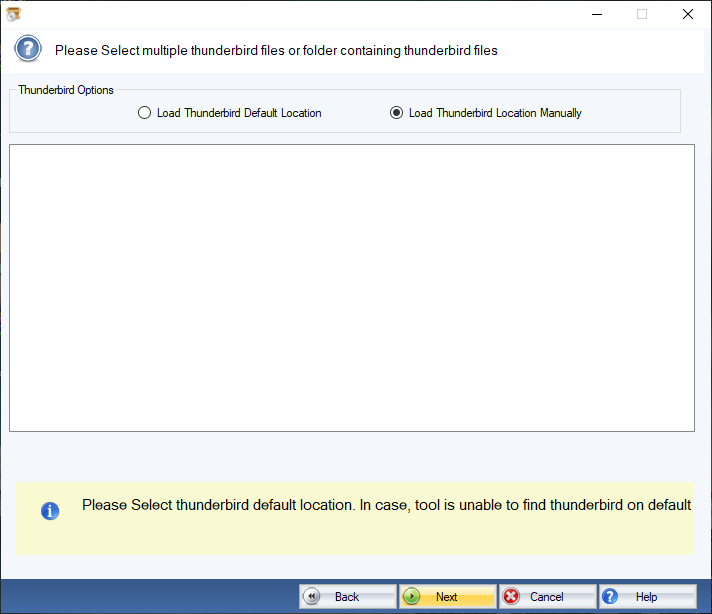 Choose the scan option to convert Thunderbird to PST.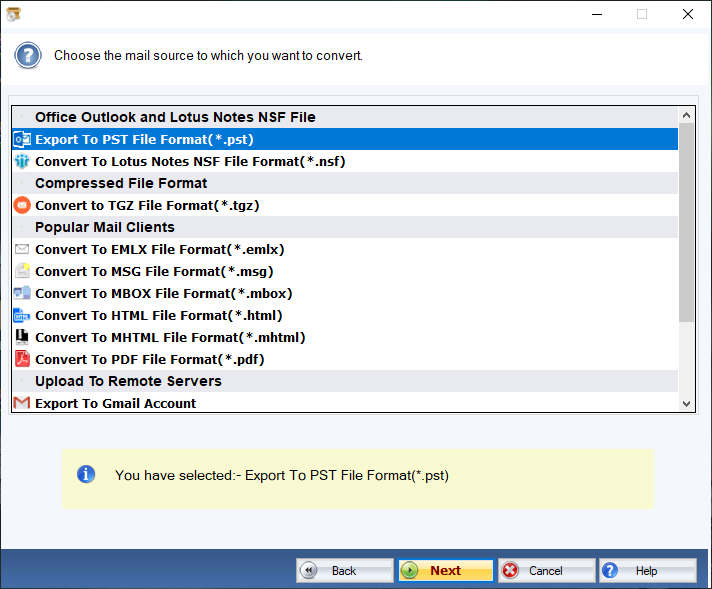 Preview the emails and attachments before exporting them to PST.
Select the PST format and export the file with customizable options.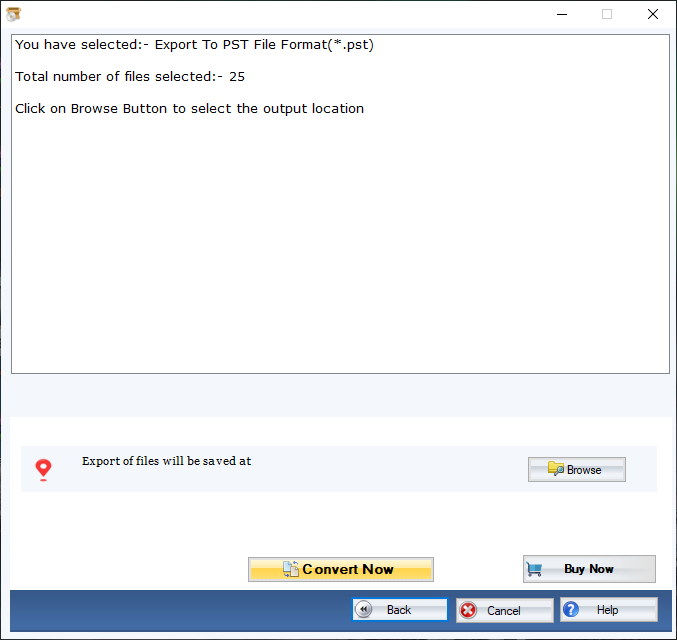 Access the converted files in the appropriate folder.
Conclusion:
This article provides insights into converting Thunderbird to PST. We've detailed practical methods that work, including manual steps and an efficient automated solution. Users can choose to follow the manual steps at their own risk, or opt for the automated utility to export Thunderbird emails to PST conveniently and reliably.
FAQs
Q-1. Can I export Thunderbird to Outlook PST without losing data?
A: Absolutely, you can do this with the help of an automated tool. The manual method can not guarantee data integrity.
Q-2. Can I export all Thunderbird emails in one go?
A: Yes, the automated utility mentioned above allows you to export all your Thunderbird emails in bulk. The manual method is less suitable for bulk exports.
Q-3. What are the quick steps to export Thunderbird to PST?
A: Here are the four quick steps:
Launch the automated tool to begin the process.
Select Thunderbird and add the files.
Click "Next" to preview your emails.
Finally, hit "Export" to complete the operation.
Q-4. What is the Thunderbird equivalent of a PST file?
A: In Thunderbird, the equivalent of a PST file is an MBOX file. It's where your emails are stored and is similar to the PST format in the Outlook email client.
Q-5. Does Thunderbird store emails on my computer?
A: Yes, Thunderbird stores all your emails on your computer in a specific folder called the profile. This knowledge is crucial for executing Thunderbird export to PST.