If you are involved in an eCommerce business nowadays, you need to make your business and products reach out to people. And to do that and stand firm against the competitors, you must incorporate Search Engine Optimization (SEO) strategies in your eCommerce website. A handful of Product SEO strategies are very useful for engaging more clicks on your website and giving the business a kick-start to compete in the digital market.
A properly optimized eCommerce website has a high chance of ranking in search engine results. And quite evidently, that attracts more organic traffic. So here are some product SEO strategies that would help to boost your website-
1. On-page SEO
On-page SEO is a necessary element to consider if you want to drive more organic traffic. There are several factors under on-page SEO that determine the visibility and ranking of your website-
 Title of the page or main heading.
 Sub-headings.
 Meta title and meta-description.
 Proper optimized content.
 Paragraph distribution.
 Relevant image with image alt texts and videos.
 Proper keyword distribution.
2. Keyword research and optimization
This is perhaps the most important factor for product SEO strategies. If you spend time properly researching the keywords for your products, you may end up being on higher ranks of search results. Added to that, an appropriate optimization of keywords on your content also boosts the ranks of the website. Properly placing keywords in headings, meta titles, meta descriptions, and generously all over the content body helps search engines locate relevant contents easily.
3. Exclusive descriptions of products
A very important thing to keep in mind is to write creative and exclusive product descriptions. A distinctive way of describing the products breaks the monotonousness and also interests the readers to follow along. Inducing relevant keywords and brands to the description makes it even more eye-catchy.
4. Mobile-friendliness
Another essential aspect of product SEO strategies is to optimize your website to make it mobile-friendly. Search engines nowadays rank desktop and mobile sites individually. Any issue in the website while accessed from a mobile can affect the rankings accordingly. Owing to the large number of smartphone users today, it is better to keep the website friendly for all kinds of mobiles.
5. Improve page-load speed
Optimizing your website correctly for all devices can result in decreased page-loading time. This will ensure that the potential customers visiting the site will stay and eventually increase the traffic. Also, improved page-load speed will decrease your bounce rate which will help to boost your website ranking. Optimized page-load speed also helps in converting possible clicks to sales.   
6. Avoid posting duplicate contents
Any duplicate content is regarded as a plagiarized one by search engines. And once it gets to track such content, it immediately blacklists the website for plagiarism issues. This harms the page rankings. So keep the content original, fresh and informative. Also, check your website regularly to check this issue. If you will post similar content on different page of your website then also Google will consider it as duplicate content.
7. Induce review sections
Keeping a separate section for posting reviews has a two-way advantage. On the one hand, it increases interaction with the users, so you get to know their actual demand. On the other hand, search engines usually give more preference to user-generated contents. It also helps to improve your brand value. Also, use different platforms to get reviews.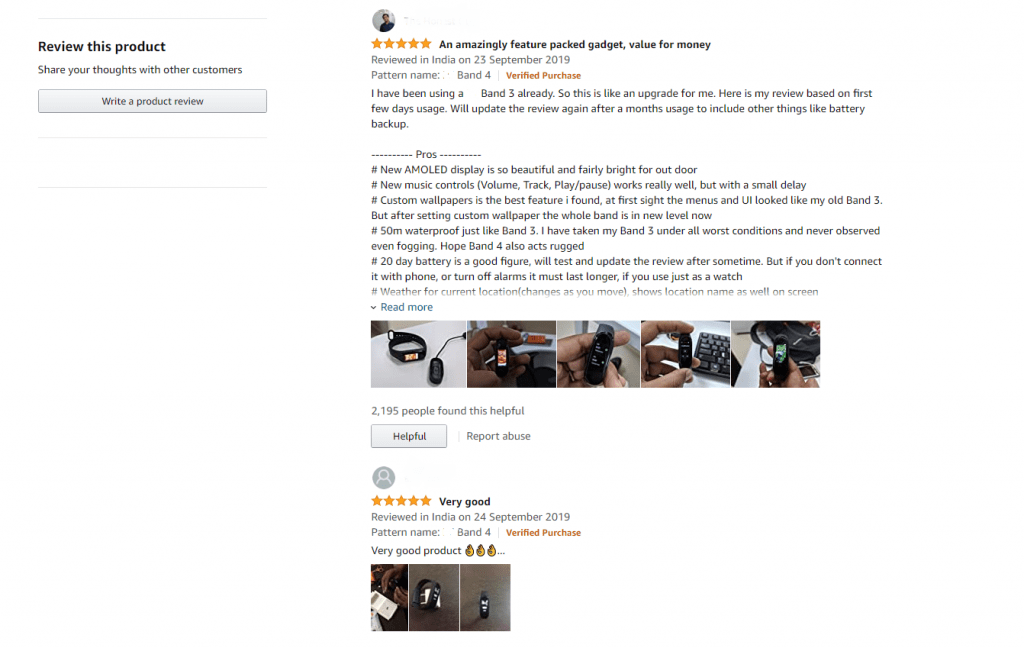 8. Switch to "https" rather than "http"
This very small and important step would give you tremendous results. Users today look for secured sites to avoid the risks of malpractices and information thefts. Moving to HTTPS encrypts all the personal data that gets collected on your website. This makes users feel secure entering the site and increasing the "click-through rate" (CTR) of your website. A secure website always gives a positive signal to Google.
Conclusion
Therefore, these are a few product SEO strategies that would help boost your website's rankings and make you rise above the competitors. An effective product SEO strategy will help you in getting more clicks on your website. This will eventually result in increased traffic visits, increased session time, and an eventual decrease in the bounce rate. These factors would ultimately lead to a surge in your website rankings. You can also seek help from any Content Writing Company to incorporate SEO strategies for your products.