Logos are one of the greatest inventions in design. There are some that you can recognize which brand they belong to by taking a look at them. Since logo design is so popular and influential, large numbers of logo makers emerged in the market in recent years.
Although there are simple and minimalist ones, creating a good logo is not as easy as it seems. Behind that image, sometimes in a single color, there is behind a whole work of previous sketches and failed tests.
We don't always have the knowledge or time to design logos. But don't worry. Many of the existence of online logo makers and logo editing services, some of them are free, allow us to create a logo from templates or from scratch in a matter of minutes.
Let's see some of them. Just give them a try and see how easy to make your own logos for a brand, product, or for your own personal profile.
GraphicSprings
When you use the online easy-to-use logo maker GraphicSprings, you can design your own logos in less than a minute with its practically endless selection of pre-designed vector logos.
In addition, it has shapes and figures that we can retouch with effects, shadows, and colors or combine several.
As a result, we will obtain a logo that we can download in high resolution upon payment.
DesignEvo Logo Maker
With DesignEvo logo maker, we will have more than 10,000 templates that will allow us to have our own logos in minutes. Besides, it also provides more than 1000,000,000 icons for you to search and customize.
From a selection of templates, organized by category or from scratch, DesignEvo provides fonts to personalize the name of our brand in the logo. In addition, it is possible to change the background, add icons and shapes.
When finished, we can see in the preview how it will look on different media, like T-shirts, notebooks, websites, etc. Finally, suppose we want to download our newly created logo. In that case, we have several options: free in JPG and PNG format in low resolution or paid in high resolution and with other additional options.
Looka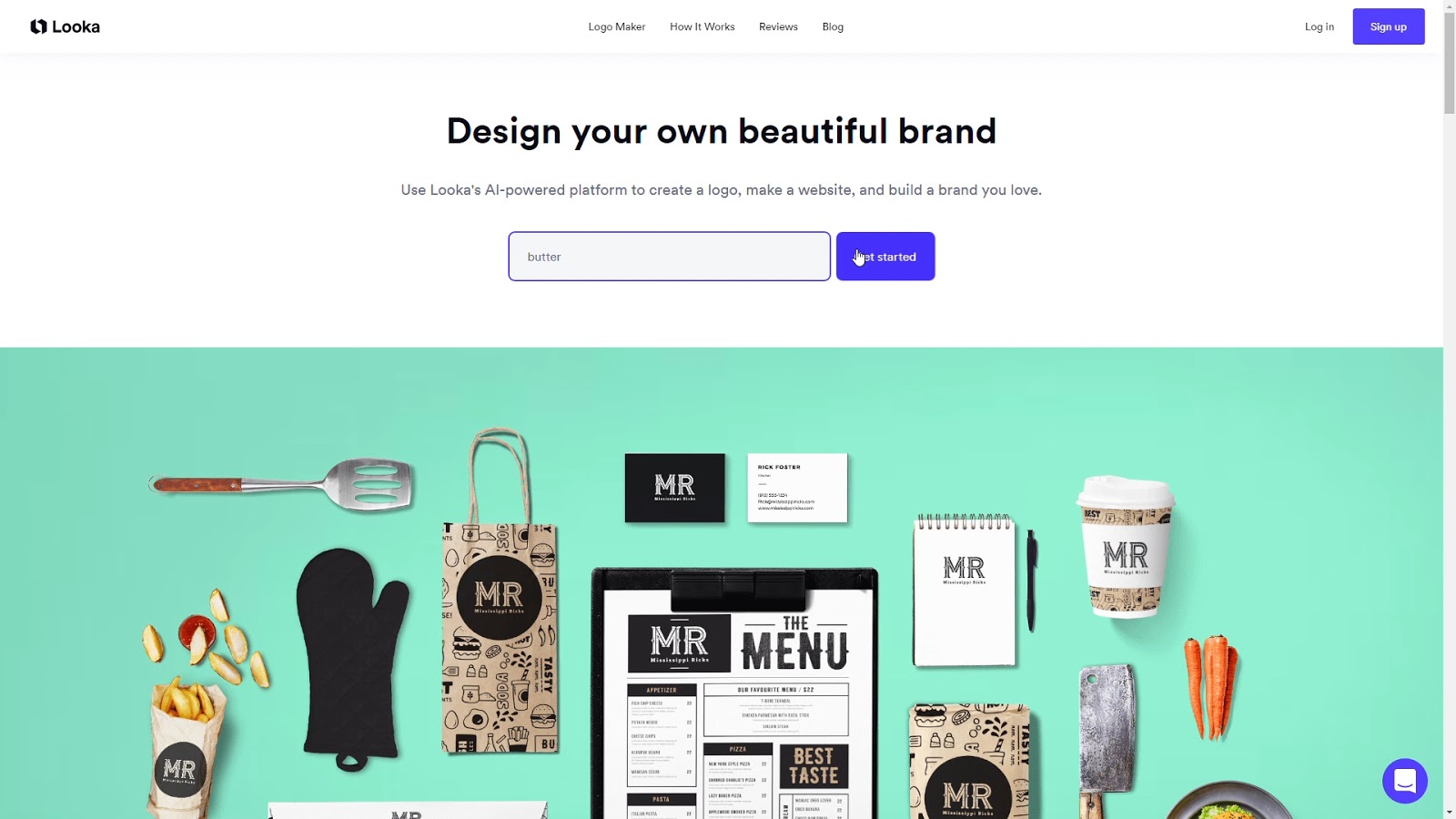 You may know Logojoy before. Yes, it's the same logo maker, and it had changed its name to Looka. It is also an online logo generator for any medium: cards, paper, boxes, bags, packaging, and so on.
Looka offers the functions of a vector graphics editor to draw a professional logo, customize the logo and its background.
This logo maker is somewhat different from the former ones. It will ask you to enter your company name, choose an industry of your company. Then it will generate a list of logo templates for you to personalize.
After choosing a pre-designed logo, you have the option to choose a color and then touch them to your liking. We will be proud of the final logo we create.
In the end, we will have a high-resolution downloadable logo in different formats depending on the payment plan that we contract.
LogoCrisp
Logo Crisp requires three steps to assemble a logo from scratch.
Like Looka, what I mentioned above, you need to enter the name of your company, brand, or product, decide on a category. And you will get a list of thumbnails with randomly generated logos with the indicated name and an allegorical image of the category.
After choosing one, you can edit it by adding another image, changing the colors and font, altering the size, etc.
Finally, LogoCrisp allows you to see how it has been on different media (smartphone, notebook, packaging, business card in order to download or save the logo.
Designimo
Another random logo generator is Designimo, which is based on a brand or product name. It offers endless logos with the name in different colors and fonts with an allegorical icon.
After choosing anyone, we will have the opportunity to make changes. Basically, change the font, size, and color of the name and reposition the icon (rotate, reduce or enlarge it, place it behind or in front of the name.
Once finished, it is possible to download the logo in high resolution upon payment as well.
Sounds easy? Take a look at those logo makers and start make your own one now!